すべてが特別なハワイ。
空港に降り立った瞬間から始まる至福の時間。
全身を包み込むハワイの風に誰もが幸せを感じる。

「家」も同じでありたい。

シーリングファンがもたらす心地よい風と
ウッドシャッターから差し込む優しい光。

「ただいま」を言いたくなるハワイのように、
アロハをまとわせた心地よい「家」をご用意しました。
Everything is special in Hawaii.
You will feel comfortable and happy
when you arrive at the airport.
In the Hawaiian breeze, everyone will have a day
filled with happiness.

What if you can bring Hawaii to your home?

A grateful breeze from ceiling fan and
the gentle sun shines through the wooden blind.

Aloha Living creates the house
makes you feel like living in Hawaii.
You can say "I'm home" to your Aloha Living house
filled with Aloha.
5th of March
Awakening song

Have you ever woken up with tweet of a bird in Hawaii?
Zebra doves inhabits across an extensive area from town to suburb, they sing awakening songs.
When you feel "Hawaii", they might be an invisible performer.

Risa is our Ohana.
She is a bright and cheerful surfer, photographer, and mom of a little girl.
The photos and movies taken by her drone from Hawaii. All of them are absolutely breathtaking.However, they show not only beautiful sea and nature, but also the issues to be solved in Hawaii.Hopefully, they will be a good opportunity for everyone to understand and face to the reality, then everyone will feel closer to Hawaii.
With Warmest Aloha.
リサは私たちの大切なオハナです。
彼女は明るく笑顔の素敵なサーファーであり、写真家であり、小さい女の子のママでもあります。
彼女は撮った写真やドローンで撮影した映像をハワイから配信しています。どれも息をのむような美しいものばかりです。
しかし、それは美しい海や自然だけではなく、ハワイが解決していかなければならない問題もあります。
私たちは彼女の写真や動画を通じて、私たちが深くハワイを理解し、向き合うことで、もっとハワイを身近に感じてくださることを願っています。
あたたかい愛とともに…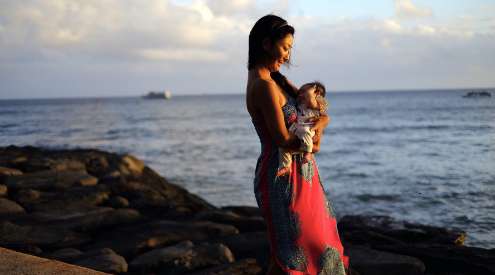 ※リサの配信する映像はTOPページでご覧いただけます

6th of January
Aloha Spirit

Waikiki is one of the best resorts in the world, although high-rise hotels located on the shores in Waikiki are closer to the office area rather than resorts. The reason is that the visitors are filled with the "aloha spirit".
22nd of July
Midsummer

When the shower tree blooms, summer comes to Hawaii.
This tree has a huge pod because it is a legume. However, recently, the number of a cultivated varieties that do not have pods is increasing.
The truck that collects the legumes that have fallen on the street must become a nostalgic tradition.
The pulsating waves

Under the strong sunshine, I gaze the waves at the Poipu beach.
The sunshine from the back rise to the surface as green as the blood pulsing.
Once, the navigators were able to read the messages from the waves.
Certainly, I think the waves have their intention. (Kauai)